About HFRC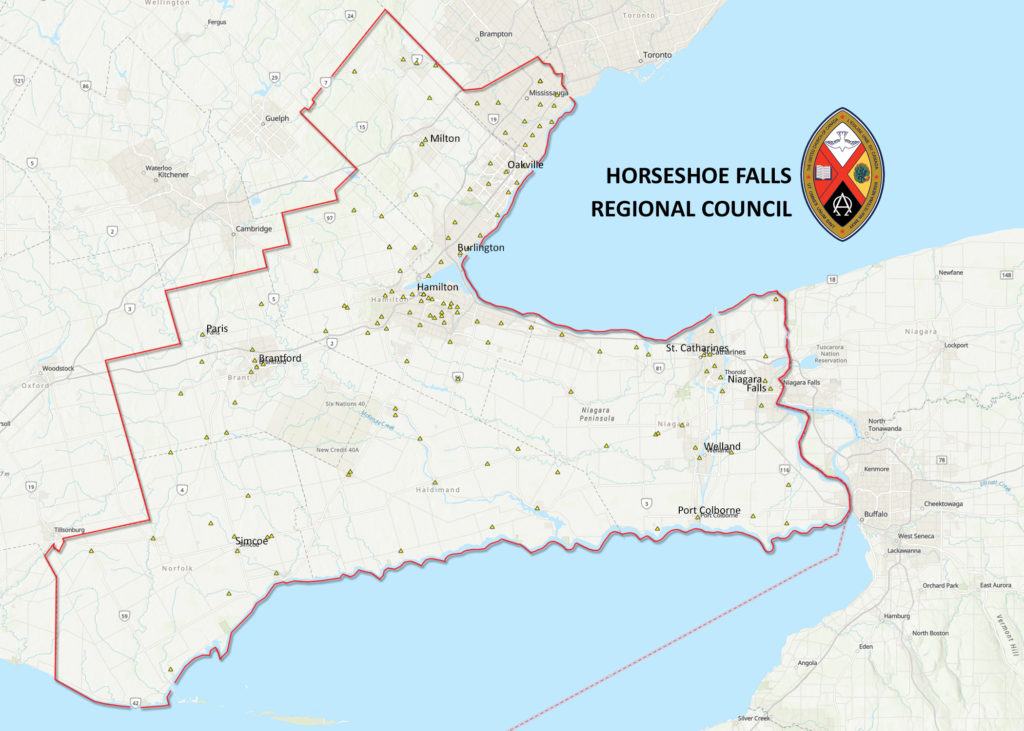 Horseshoe Falls Regional Council is a decision-making body responsible to serve and support Communities of Faith within its bounds as well as to provide necessary oversight
The purpose statement of Horseshoe Falls Regional Council is 'Supports, Connects, Empowers Communities of Faith'. Active verbs were chosen as a sign of the regional council's commitment to be in partnership with communities of faith.
The HFRC is composed of all ministry personnel within its geographic bounds; ministers of denominations within mutual recognition agreements while under appointment or call; and lay members elected by the Communities of Faith, respecting the balance of lay and ministry personnel where possible.
The Horseshoe Falls Regional Council includes communities of faith in the counties of Brant, Halidmand and Norfolk and the Regional Municipalities of Halton, Hamilton-Wentworth, Peel and Niagara and is pleased to serve alongside the Indigenous ministries of Chapel of the Delaware United Church, Grand River United Church, Nations Uniting and New Credit United Church.
Click here or on the map to see the directory of communities of faith in Horseshoe Falls Regional Council. Get in touch with your region!
The regional council's priorities are: For Governance and Shared Services & For Mission and Ministry
| Assessment | Mission & Service |
| --- | --- |
| Communities of faith support (Pastoral Relations) | Children & youth |
| Communication/Resources support | Chaplaincy |
| Connecting/Meeting | Social Justice |