Cave Springs Camp, Retreat and Conference Centre
In October there was a special opening ceremony and ribbon cutting for the newly built, affordable community space open to all to gather, learn, grow, and reflect.
Thanks to the support and hard work of the Board of Directors and very generous community donations, Cave Springs finally made this dream a reality!
What is Cave Springs Camp?
Cave Springs Camp is a United Church Camp, offering a unique summer camp experience since 1951. In more recent years, we have broadened our offerings to suit greater community needs. We are pleased to offer year-round community rental space
The camp is guided and supported by a dedicated group of volunteers that form the Board of Directors; highly qualified and enthusiastic summer staff; and volunteers from the local community and area churches. Cave Springs Camp is an accredited member of the Ontario Camping Association (OCA) and the United Church of Canada Outdoor Ministries (UCOM).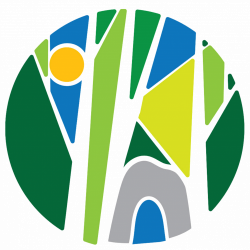 Cave Springs Camp is located on the Niagara Escarpment in Beamsville, Ontario which is 20 minutes from St Catharines, 40 minutes from Hamilton and 1 hour from Toronto. Additionally, we are nestled in the midst of the beautiful Carolinian forest with a trailhead access to the Bruce Trail. We also offer a canoe program which runs out of Jordan Harbour.
The Cave Springs Retreat & Conference Centre is currently taking rental bookings.
---
Contact:
director@cavespringscamp.on.ca