Remit Q&A Session (Online)
January 17, 2024 @ 7:00 pm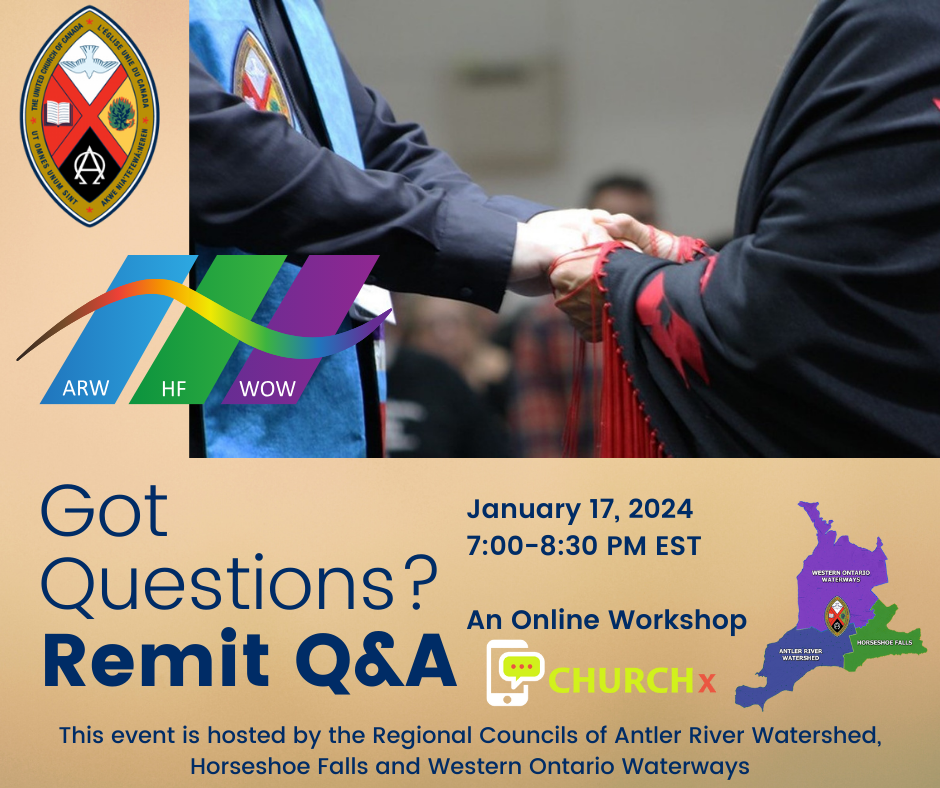 Prepare to Vote:
Remit Q&A Session (Online)
with Thérèse Samuel and John Egger
Wednesday January 17, 2024 7:00-8:30 PM
For Pastoral Charges
ADVANCE REGISTRATION REQUIRED: Click here to register.
Please prepare and submit your questions in advance:
PREPARE for the Q&A Session:
We ask that all participants have previously participated in an education workshop or have listened to/watched the half-hour Remit Foundations video.
Please click this link to look at this information sheet
An additional information sheet will be available before the workshop.
The facilitators will present responses to questions received by 9:00 AM January 16th using the form.
There will also be time for discussion and additional questions.
 SUBMIT YOUR QUESTIONS: Please click here to send your questions in advance.
Please DO NOT send questions by email.
---
For information contact
Thérèse Samuel TSamuel@united-church.ca or
John Egger JEgger@united-church.ca
Presented by Antler River Watershed, Horseshoe Falls and Western Ontario Waterways Regional Councils